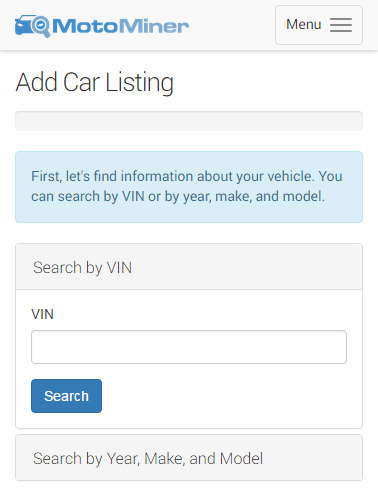 Today, we are launching our For Sale by Owner feature! You can now list your cars, trucks, SUV's, or any other vehicle for sale on MotoMiner for free.
The process is quick and simple and even includes a research tool to help you find the best price for your listing. Add images, specify details, and write a description of your vehicle to give potential buyers the information they need. Anonymous email communication is done directly between buyer and seller, so your email address and personal information stay safe.
We look forward to your feedback on this feature!